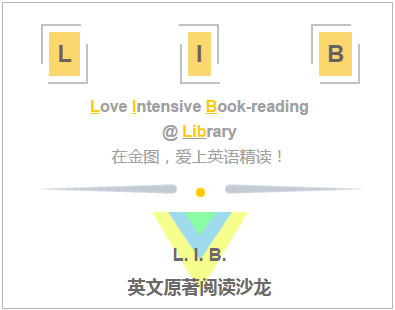 ●What is L.I.B.?
L.I.B. means Love Intensive Book reading, which is also the salon's target. In the mean time, L.I.B. is abbreviated from word "library", underlining the platform of library for public cultural service, different from common English training courses.
●What does L.I.B. read?
L.I.B. focuses on original novels suitable for teenagers from high-grade in primary school to middle school, highlighting the diversity and thought depth in order to carry out interactive reading in various subjects and chapters, thus improving teenagers' advanced English reading capability.
●How does L.I.B. read?
Every time, L.I.B. original English reading salon of immersed reading experience is delivered by a senior foreign teacher of discipline background and teaching career, who will give a training on text thinking, query, discussion, metaphor analysis and critical thinking logically, in a way to truly know the intention of the author based on writing background.